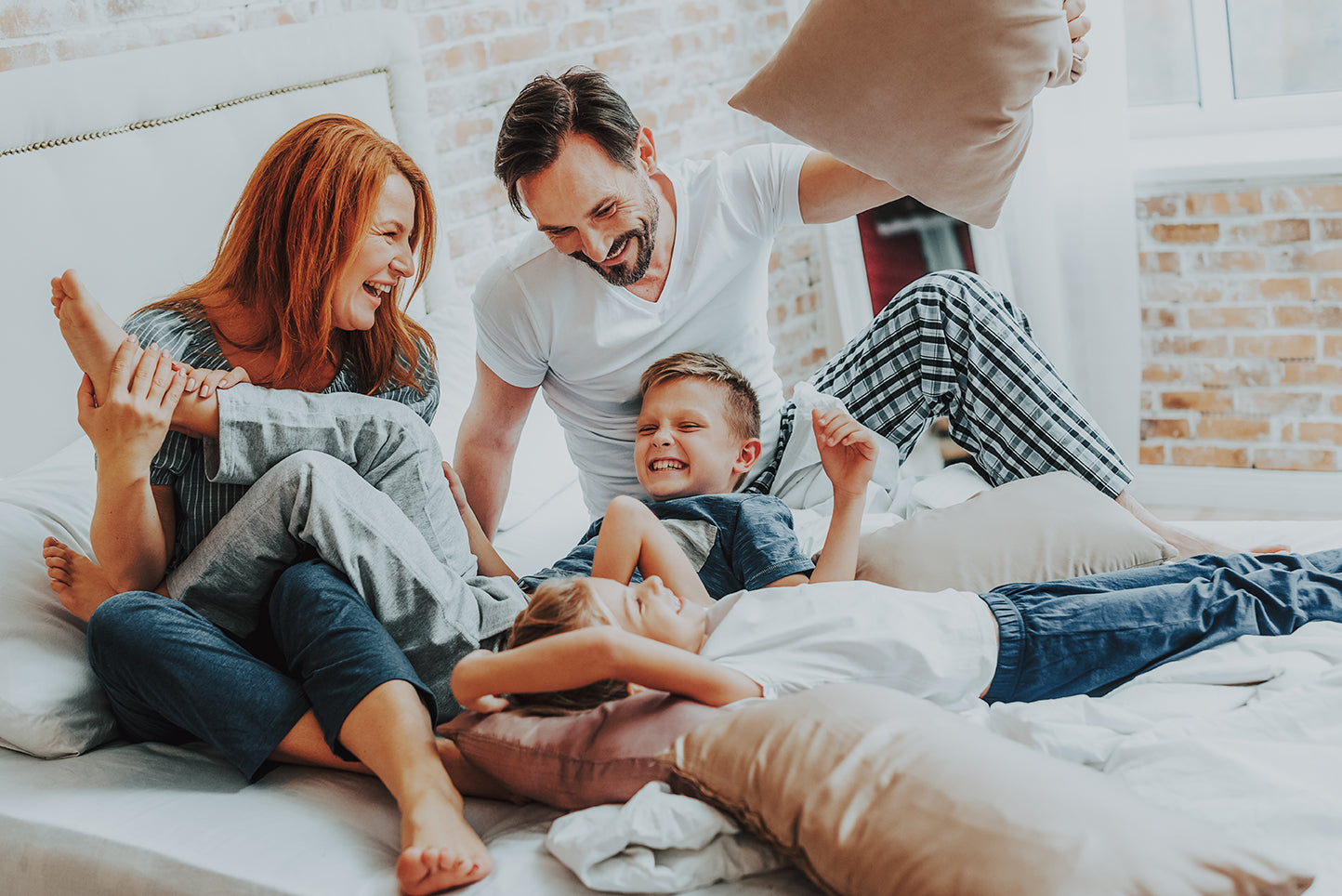 New Mattresses, Fast Delivery
Place your order by Monday 9am to receive by Thursday, Friday or Saturday.All our mattresses are proudly made new here in the great state of Texas, and delivered to us every week.

1. Choose your mattress.
2. Pay for your mattress. (If you've been pre-approved for our financing, please give us a call at 254-613-5593 (BELTON) or 512-838-6344 (CEDAR PARK) so we can process your order)
3. We will call you to confirm your order, and give you an approximate arrival time.
4. Your mattress is here! Let's schedule a time for delivery or pickup.
Explore Quality Mattresses at Walker Mattress & Furniture
Your premier destination for top-quality mattresses!
A good night's sleep is essential for overall well-being, and it all starts with choosing the right mattress. At Walker Mattress & Furniture, we understand the importance of quality sleep, which is why we offer an extensive selection of mattresses to cater to your individual needs. Among our esteemed brands, Sleeptronic stands out as a leader in the industry, renowned for its exceptional quality and comfort.
At Walker Mattress & Furniture, We believe that everyone deserves a restful sleep, which is why we have curated a diverse collection of mattresses to suit various preferences and budgets. Whether you prefer a firm mattress, a plush one, or something in between, we have options that cater to different sleep styles. Our knowledgeable staff is always ready to assist you in finding the ideal mattress that suits your unique requirements.
Wide Selection of Sleeptronic Mattresses
Sleeptronic mattresses, available exclusively at Walker Mattress & Furniture, are crafted with meticulous attention to detail using premium materials. These mattresses offer optimal comfort, pressure relief, and spinal alignment, ensuring you wake up feeling refreshed and revitalized. The durability of Sleeptronic mattresses ensures that your investment in quality sleep will last for years to come.
Competitive Mattress Deals
"At Walker Mattress & Furniture, we strive to offer competitive prices on our entire mattress range. We believe that a good night's sleep should be accessible to everyone without breaking the bank."
We understand that affordability is important when it comes to choosing a mattress. That's why at Walker Mattress & Furniture, we strive to offer competitive prices on our entire range. We firmly believe that a good night's sleep should be accessible to everyone, regardless of their budget. Keep an eye out for our exclusive mattress deals and promotions, allowing you to enjoy substantial savings while prioritizing your sleep quality.
Conveniently Located Mattress Store
Convenience is key when selecting a mattress, which is why our mattress stores are strategically located in 2 locations in Central Texas. We have a location in Bell County and Williamson County. Whether you're in Belton, Temple, Killeen, Harker Heights, Salado, Ft Hood/Fort Cavazos, Cedar Park, Georgetown, Pflugerville, Round Rock, Liberty Hill, Leander, Hutto, Taylor, Jarrell, North Austin or anywhere in Central Texas, you'll find our store just a short drive away. We are dedicated to serving our local community and ensuring easy accessibility for our customers.
Visit us Now!
When you visit Walker Mattress & Furniture, you'll experience a hassle-free shopping experience. Our friendly and experienced team is here to guide you in finding the perfect mattress that meets your specific requirements. We understand that each person has unique needs and preferences, and we take pride in helping you make an informed decision.
Don't compromise on the quality of your sleep. Visit Walker Mattress & Furniture today and discover the difference that a high-quality mattress, particularly from the Sleeptronic brand, can make in your life. Invest in your sleep, and let us help you find the perfect mattress that exceeds your expectation.